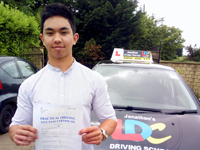 Luke McDonald
Great instructor, passed today with 3 minors Cheers!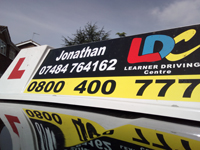 Molly
Skill Refresh / Confidence Boost
As a senior lady who had lost her confidence in driving over a long time, I had refresh lessons with Jonathan. He has built up my confidence and also updated my driving skills. He has patience and understanding. Well recommended.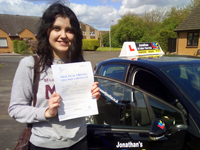 Rafaela Rocha
I passed today after coming from a different driving school - Jonathan really helped me gain more confidence in myself, very glad I had him as an instructor!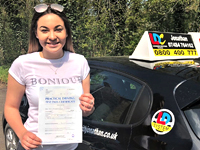 Freya Larter
Passed 1st time
A great driving instructor! Shows patience, and dedication to you as a pupil. I recommend highly!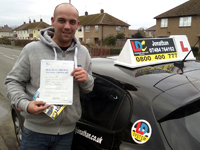 Gareth Ford
Passed first time.
Thank you so much to Jonathan for helping me pass my test. I highly recommend he has so much time for his pupils and he has loads of patience if you are looking for a driving instructor then I would say don't look any further and call Jonathan he more than a 5 star rating.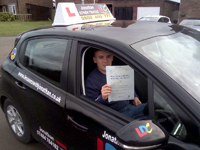 Kyle Privett
Passed first time
Really enjoyed my lessons, recommend Jonathan, great instructor and got me through my test first time. Many thanks.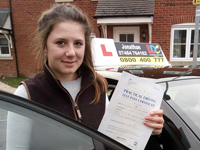 Courtney Phillips
Very determined and never gives up! He put all his effort and hours into getting me passed! He explained everything clearly and calmly even in moments I can imagine he didn't feel the same way inside! I will miss my lessons with him - would recommend to all types of learner - Jonathan is the one!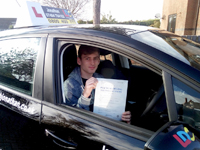 Jordan Crookell
Passed first time, 30 Hours tuition
Such a brilliant instructor! Really helpful and patient passed first time with Jon, having learnt from the start with him. A massive thank you Jon for helping me from the beginning! I would highly recommend!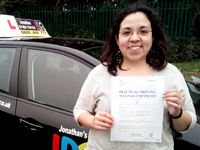 Marina Rayson
Having tried another driving school unsuccessfully, I went to Jon so he could help me reach the standard for the driving test. Although I had driving experience, he gave me confidence to feel safe and competent while driving. I didn't start the LDC programme from scratch, but I still benefited from having structured lessons and goals to work towards to improve my driving. Jon is friendly, patient, and gave me constructive feedback throughout. I highly recommend Jon as an instructor and I thank him for all his confidence and teachings!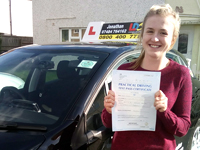 Emily Munsey
Passed 1st time
Today I passed my driving test, first time, after having 10 hours worth of lessons with Jonathan. I would thoroughly recommend Jonathan as a driving instructor to anybody who is looking for lessons, as he is punctual, patient, friendly and put me at ease. Thanks Jonathan for all your help, you've given me so much confidence and I can't wait to start driving.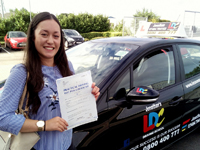 Victoria Kong
Passed first time
A lovely, helpful and patient instructor! So happy to have passed first time with Jonathan - the lessons were very well structured so we didn't waste time and we would focus on any area(s) he/I felt I needed to work on. He was happy to suit my needs regarding pick up/drop off locations which was a huge help! We drove mostly around Peterborough (where I was taking my test) so when the time came I felt really comfortable driving around the city. Thank you so much, I couldn't have asked for a better teacher! All the best for future students!
Mrs Thompson
Confidence Boost & Refresh Lessons
It is with pleasure that I am writing this testimonial for Mr Jonathan Wisner. I found him to be excellent in his teaching, patience and punctuality. As a senior lady in need of restoring my driving skills and confidence, Jonathan explained clearly the necessary driving requirements. He has a fine knowledge of all that is needful for present day driving abilities and has succeeded in updating me as an efficient and safe driver of my motor car. I commend Jonathan highly and wish him well.
David
Refresher lesson
When you have passed 70 your driving does need a refresher course and I found Jonathan to be patient, professional and he provided excellent advice, backed up by a full written report. I have no hesitation in recommending him to everyone else who thinks he can drive! Times have changed, driving rules and practice have changed.